Sasha Blouse Costume Stat Page Up!
The next one is up!
The second of many Costume Stat Pages is here, this time for my cosplay of Sasha Blouse from "Attack on Titan".
Sasha is my favorite female cosplay I've done thus far from "Attack on Titan". Granted, the only other female I've done was Mikasa, but I do have… one more on my mind. 😉 Though I wasn't really drawn to her character in the Season 1 arcs, the Season 2 arc, which I read first in the manga really won me over when it came to liking her. (Of course Isayama would do that. Isayama, stop doing that!)
Unlike many of the other characters, to me, the thing that makes Sasha unique is that she IS that normal person dragged into war. She didn't have a family member killed. She wasn't a city person. Sasha was just a citizen and a very normal one at that. Even more so, she was a normal young woman, full of self doubts and attempts to bury what she thought society might see as unsightly.
The best thing I found though was as her arc progressed, she began to embrace her whole self and find that even if it wasn't what she thought it should be, it was still valuable. And that's a great message – that no matter who you are or where you come from or what your skills are, you have value.
So in short, I hope you all enjoy my cosplay of Sasha!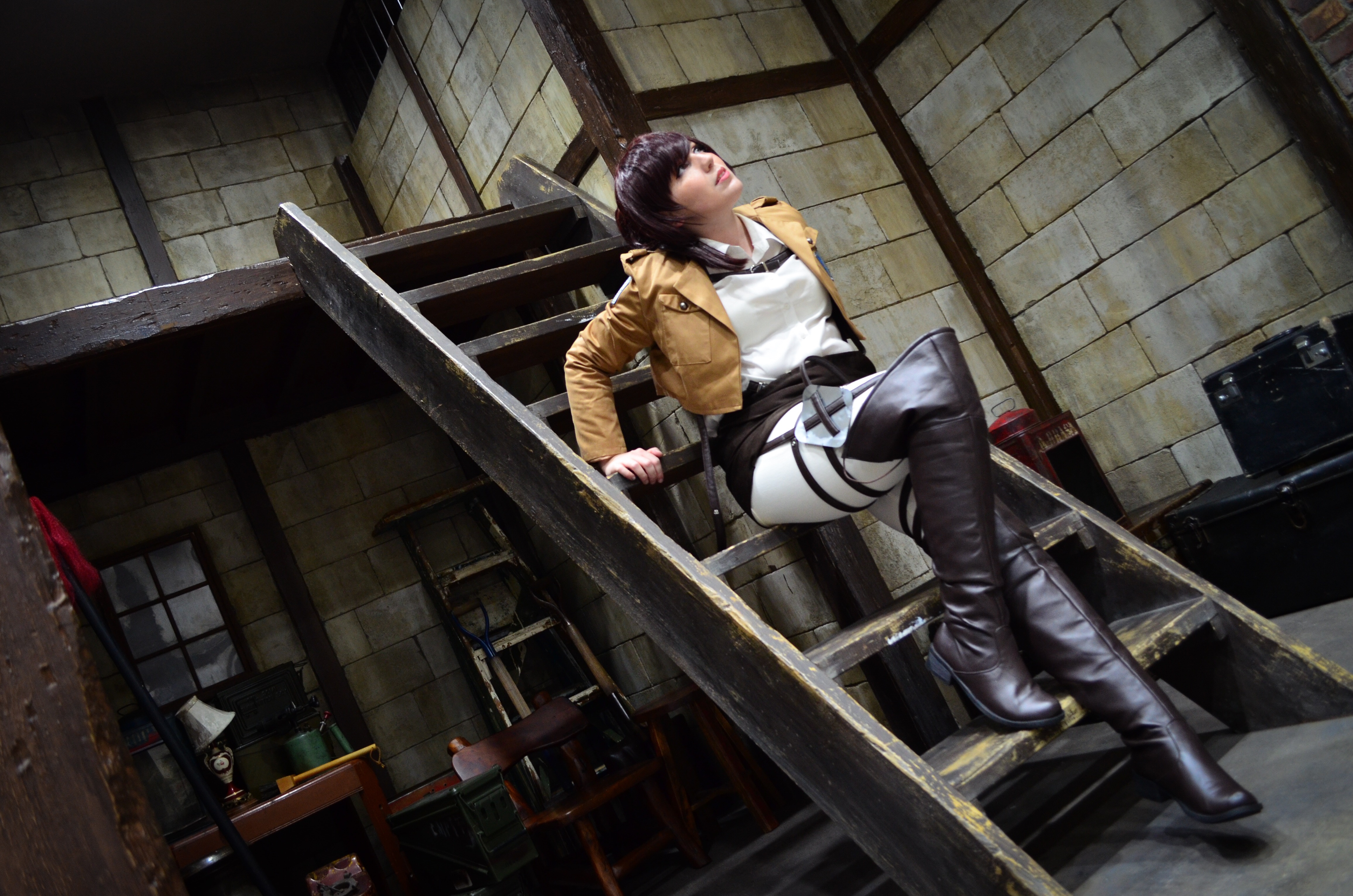 All stat pages are also accessible through each costume's respective image on the Costume Gallery Pages. More to come soon!
~Skywing
Creator of SkywingKnights
Related posts