Featured Artist Spotlight: REVO
Hey Rockstars,
Today for our Featured Artist Spotlight, we're going to be focusing on, well, a rockstar! REVO is a Japanese musician, music producer, and orchestrator, known for leading the groups Sound Horizon and Linked Horizon, which specialize in blending both classical and orchestra styles with modern rock to create some truly epic sounding pieces of musical composition.
Since his youth, REVO had been involved in music, often performing and working with bands that enjoyed copying and performing the works of US bands Metallica and Megadeth. The beginning of his public activities was in June of 1999 with the release of his website "Sound Horizon" in which he, as the main composer, arranged various anime themed musical arrangements as well as new and original works. During this time he would release 6 "doujin" (同人) or fan albums of his musical compositions. The choice of his name came from the English word "Revolution". Since Sound Horizon's conception, he has been the "captain" so to speak and one true constant member of the group.
With his trademark sunglasses, REVO made his major debut with Sound Horizon in 2004 with the CD "Elysion ~楽園への前奏曲~" ("Elysion ~Rakuen e no Zensōkyoku~" or "Elysion ~Prelude to Paradise~"). Since that time, REVO has composed and constructed numerous musical arrangements in order to release 7 full album CDs while working with a variety of singers and musicians to bring his music to life. Upon the release of the CD "Roman", REVO began singing more often in the CDs as well.
Many of his compositions carry an "epic" or "fantasy" type vibe to them and tell a fairytale like story, some notably with themes from German fairytales such as those found in the Brothers Grimm stories (perfect for the Halloween season, just saying). In such cases, live performances of the CDs, which often include a long interwoven story over multiple tracks, may include a "musical" type performance with them, such as was done with "Märchen" (released in 2010 and peaked at #2 in Japan), with REVO often playing key roles in the live enactment of the performance itself.
In 2012, REVO formed a "new" group "Linked Horizon", which produced the score for the game "Bravely Default: Flying Fairy". Utilizing many of the same musicians, Linked Horizon formed as a group to specifically work in collaboration with other entities. Linked Horizon would go on to compose opening themes for both anime Sailor Moon Crystal (with "Moon Pride") and Attack on Titan, as well as ending themes for the latter (these included "Guren no Yumiya" (紅蓮の弓矢 or "The Crimson Bow and Arrow") , "Jiyu no Tsubasa" (自由への進撃 or "March to Freedom"), "Shinzou wo Sasageyo" (心臓を捧げよ or "Dedicate Your Heart(s)"), "Akatsuki no Chinkonka" (暁の鎮魂歌 or "Requiem of the Dawn") , "Rakuen e no Shingeki" (楽園への進撃 or "Advance to Paradise"), and "Shoukei to Shikabane no Michi" (憧憬と屍の道 or "Path of Aspirations and Corpses") for Attack on Titan). All of these regularly peaked within the top 10 singles in Japan upon their release.
So, looking to set the mood for this Halloween? Check out some of REVO's best look below!
(My apologies! Live performances are hard to find – so I did the best I could!)
REVO
"Guren no Yumiya" and "Shinzou wo Sasageyo"
"The Song of Dusk" (宵闇の唄 or Yoiyami no Uta")
Psst! I also recommend Takkei no Seijo (磔刑の聖女 or "The Crucified Maiden/Lady Saint") from the same album!

"MOON PRIDE" (lyrics performed by Momoiro Clover Z)
To see more of REVO's work with Sound Horizon and Linked Horizon, be sure to check out their websites below along with their albums on iTunes and Amazon.
Find REVO At: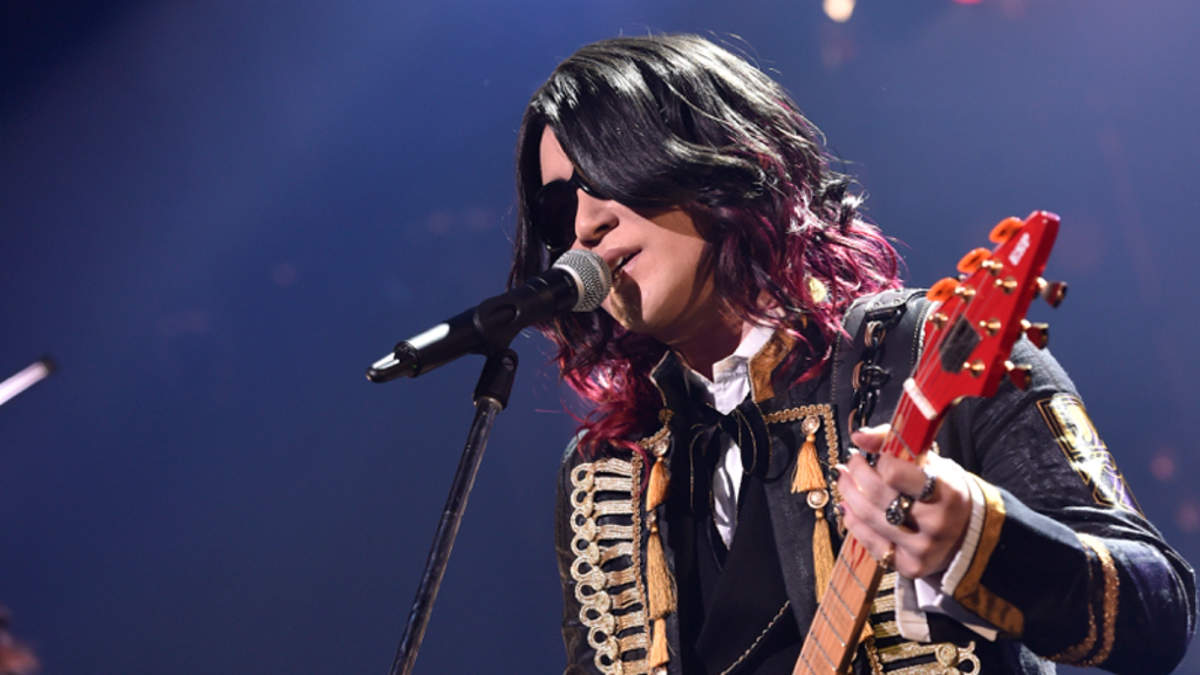 Official Homepages
Amazon
iTunes
REVO has since continued to be the linchpin behind both works and the successes of Sound Horizon and Linked Horizon. Personally, what I find so refreshing about REVO's work isn't necessarily the style, but rather the will to deviate from the everyday norm – the willingness to take chances and embrace stories that show different sides of humanity, even if they may show a darker side – one that we must battle to overcome. Not only that, but REVO's own willingness to follow such a path and allow his music to be very characteristically linked to stories – that's unique and really, rather brilliant for a composer not explicitly connected to musical theater. It's a different way of utilizing CD tracks and breaths fresh new life into albums, while also taking listeners on a new journey all there own by telling an overarching story.
Though it is hard to find examples of REVO's work outside of Japan, I definitely recommend jumping at the chance to experience it! Particularly if you're looking for something a little more on the mysterious, but epic side.
Till next time!
~Skywing
Creator of SkywingKnights
Related posts